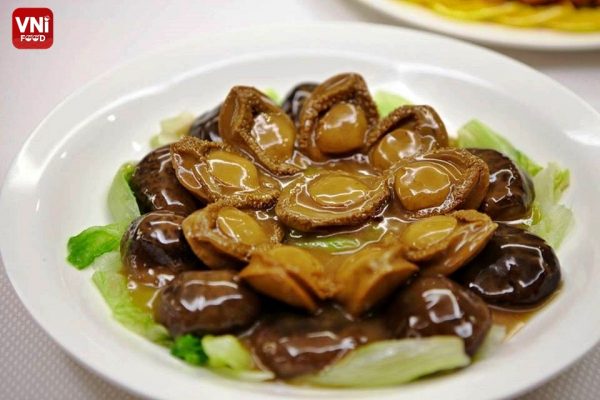 | | |
| --- | --- |
| | |
Clean the abalone, keep the whole abalone. Rinse the shiitake mushrooms and soak them in warm water to soften them.

Sauté garlic on a hot pan until fragrant and then put the abalone to stir-fry on high heat. Season to taste. Add the shiitake mushrooms, mustard greens, and onions to stir-fry. Finally, add the diluted tapioca powder.

Turn off the stove and put the food on a plate. Abalone is the tonic for kidney and anti-depressant. Especially, it is perfect for men. This is a dish you should add to your family's nutritious meals. Enjoy your meal!