https://youtu.be/KmJldvs_X60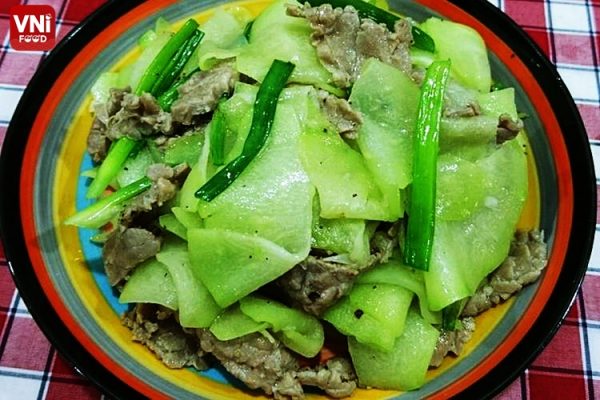 | | |
| --- | --- |
| | |
Cut the beef thinly, marinate with onion, salt, fish sauce, pepper, MSG.

Slice the chayote thinly.

Sauté minced garlic and add the beef to stir fry until well-done.

Take the beef out, keep the stir-fried broth in the pan to stir fry with chayote. When the chayote is cooked, season to taste, then add the beef to mix well and turn off the stove.