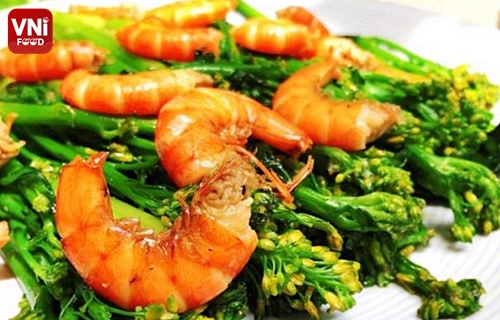 | | |
| --- | --- |
| | |
Wash the cauliflower, then soak in brine for 15 minutes. Then wash again, put in a basket to drain. Cut off the shrimp head and tail and wash again.

Cook a pot of boiling water with a pinch of salt to boil the cauliflower briefly(this will keep the color of vegetable more beautiful).

Sauté garlic and stir-fry shrimp until cooked with a little salt, pepper, oyster sauce. Then, put the vegetable to stir and season to taste again.

When all ingredients are cooked, place in a dish and serve with green chili soy sauce! Broccoli and shrimp are still crispy and sweet, so they're delicious.