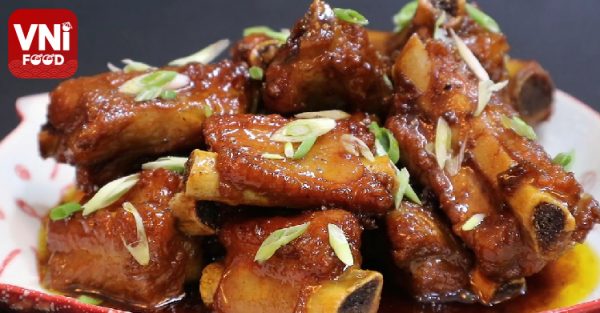 Wash the ribs and chop them into bite-sized pieces.

Boil some water with a little salt, then boil over the ribs.

Remove ribs and rinse well with cold water and remove the boiled water. Then, boil the ribs again until cooked. Occasionally skim off the scum.

Put the pot on the stove, add 1 tbsp of sugar and 1 tbsp of cold water and stir to dissolve sugar. When the sugar turns golden brown, add minced garlic to sauté.

Next, add the ribs, season with t fish sauce, seasoning seeds, and sugar. Then, add 1 cup of rib broth and simmer until the sauce thickens.

Use chopsticks to stir the ribs well, season to taste. Turn off the heat.