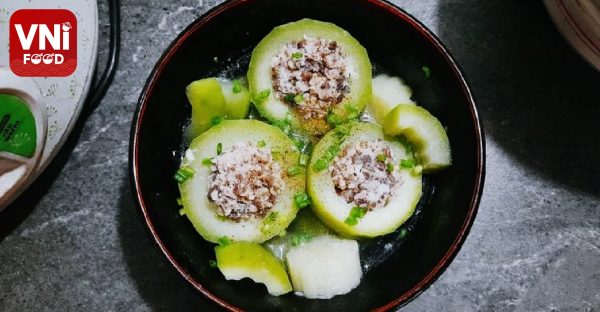 Wash zucchini, peel the green skin. Cut the zucchini into bite-size rings.

Scoop out the inside by using the spoon. Chop green onion. Soak the mushrooms and then chop.

Marinate the ground pork with wood-ear mushrooms, green onions, seasoning seeds, garlic powder, pepper, and a little fish sauce.

Sprinkle some tapioca starch on the zucchini, and then stuff the minced meat into the zucchini until the zucchini is full.

Boil water, then add the zucchini to stew—season to taste. When everything is cooked, turn off the heat. When eating, you can add green onions.