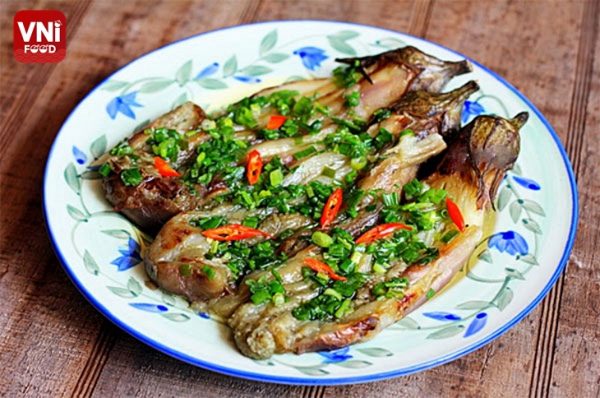 | | |
| --- | --- |
| | |
Bake the eggplant until cooked evenly, then peel off, cut into bite-sized pieces.

Chop green onion. Heat the pan, add oil and sauté the green onion stem until fragrant. Add chopped green oinion and soy sauce to stir well, then turn off the heat. (If you like it spicy, add chili).

Put the green onion sauce on the sliced eggplant. Serving this dish with rice is extremely delicious.