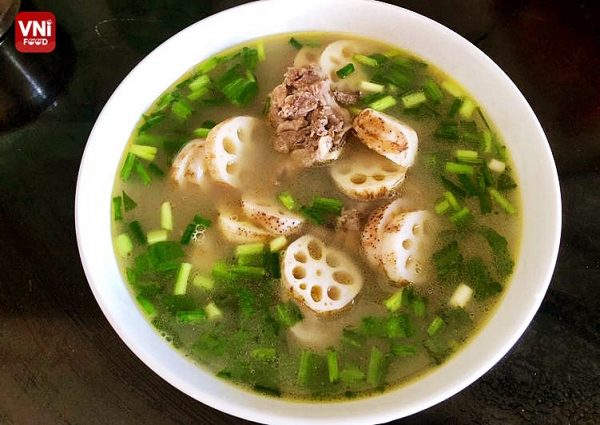 | | |
| --- | --- |
| | |
Peel the lotus root, then wash, cut into round pieces and soak in brine for 30 minutes.

Wash the bones and blanch. Then put in the pot to stew with chicken broth (or water). Add 2 teaspoons of salt.

Stew the bone for about 1 hour. Remove lotus root in brine and rinse with water, then put in the bone broth to stew. When the lotus root is soft, season to taste. After that, scoop it into a bowl, add the onions and culantro according to the family's preference.