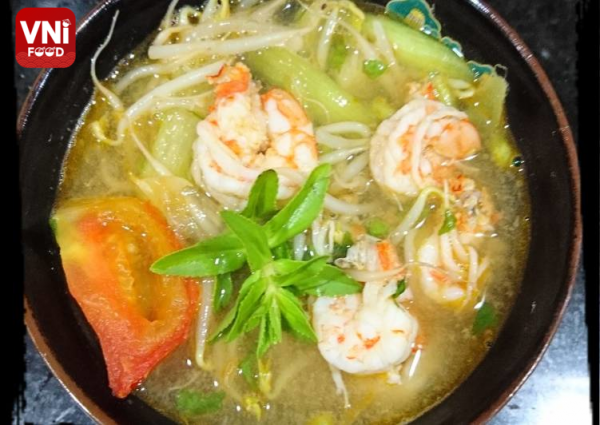 | | |
| --- | --- |
| | |
Peel the shrimp and remove the black string on the back. Marinate with minced shallots, half a teaspoon of salt, one tablespoon of fish sauce, half a tablespoon of MSG, a little pepper.

Process the raw materials. Soak tamarind with water to get tamarind juice.

Sauté minced garlic in a pan, then stir-fry shrimp, tomatoes. Add a bowl of water, tamarind juice, a tablespoon of sugar to boil. Add the bean sprouts and cook until boiling again, then season to taste. Add coriander, pepper, and chili for better flavor.