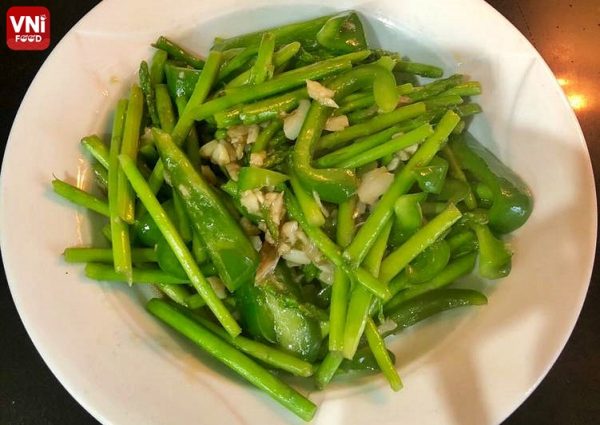 | | |
| --- | --- |
| | |
Prepare asparagus, bell peppers, and rinse with water.

Peel and mince garlic. Add 1 tbsp of cooking oil to a hot pan, add the garlic to sauté until fragrant.

Add the asparagus to stir first.

Wait for asparagus to turn slightly darken, then add the bell peppers to cook.

Do not cover the lid and continue to stir for another 2 minutes on the medium fire, then add 1 tbsp of oyster sauce.

Cook the mixture for another 3 minutes, then add 1/2 tablespoon of salt and turn off the heat.