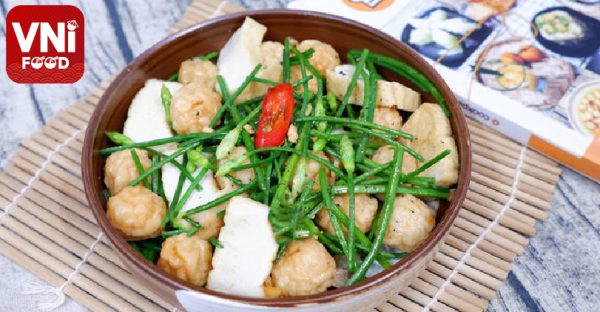 | | |
| --- | --- |
| | |
- Wash the chives, cut off the old end by hand.

- You can fry the fish balls or not, depending on your preference.

- Saute onions and garlic, add tofu, fish balls to stir-fry, season with oyster sauce. Then, add chopped chives to stir.

- If you like the dish a bit viscous, stir a bit tapioca flour with cold water, then pour into the pan and stir well.

- Remove to a plate, sprinkle with ground pepper.