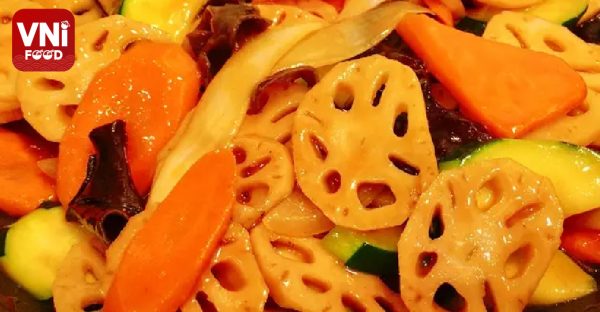 Peel the vegetables and wash, soak the mushrooms with warm water to soften.

All ingredients are cut into bite-sized pieces.

Sauté the shallots until fragrant, then add the carrots to stir for 2 minutes.

Next, add the lotus root to stir.

Then, add the zucchini and wood-ear mushrooms. Season to taste, add a little cold water for the vegetables to cook evenly.

Mix 1 cup of cold water with tapioca flour, oyster sauce, and chili sauce. Stir and slowly pour into the mixture.

Stir quickly until the sauce is thickened and vegetables are cooked.